2021 is barreling along, and it will be summer before you know it! If you're dreaming of laying poolside on hot summer days or gathering friends and family for a meal al fresco, our team of professionals can help you get the look and feel you want in your outdoor living spaces.
The top outdoor living features for 2021 haven't changed much since 2020, but now we all see a light at the end of the tunnel that might make make it safer to throw a pool party in the future!
Without further ado, here are our top outdoor living features for 2021:
Inground Pool
Your own inground pool creates an all-in-one entertainment and exercise feature. There's nothing more luxurious than enjoying cocktails poolside, and few things are more fun than a child's birthday celebrated with a pool party.
We install custom concrete/gunite pools that can rival any resort.
RELATED READING: Inground Pool Ideas Trending in 2021
Custom Patios and Decks
A custom patio or deck is a must-have at any home where you like to be outdoors, or love outdoor entertaining. Depending on how big your property is and if your backyard is on a slope, you may want both. It doesn't have to be an either/or situation.
RELATED READING: Deck vs Patio: Which One Is Right for Your Outdoor Living Space?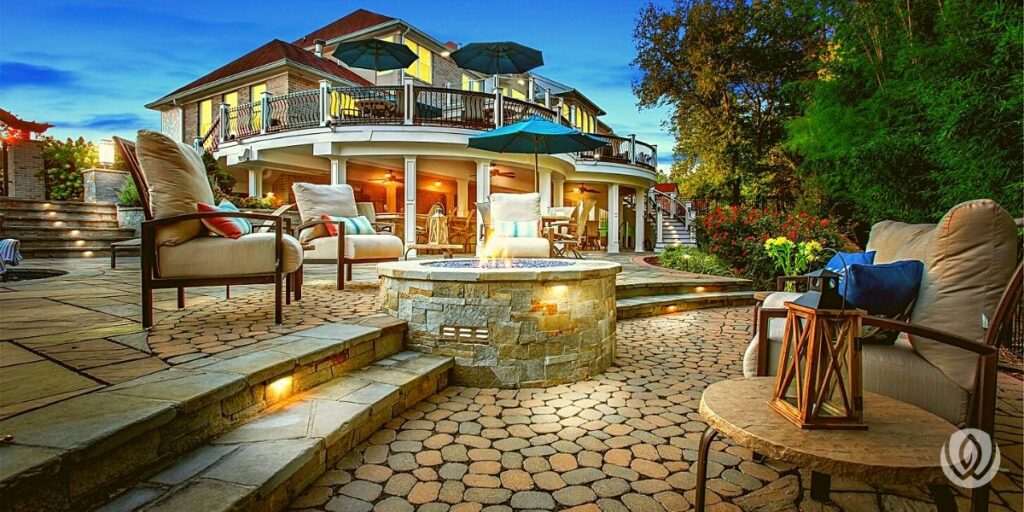 Outdoor Kitchen
An outdoor kitchen is a true delight for someone who likes to grill or cook while mingling with guests. This trend shows no signs of slowing. From the basic gas grill and food prep area to an outdoor kitchen with a bar and pavilion to protect it, your options are limited only by your imagination.
RELATED READING: Outdoor Kitchen Ideas to Soothe Your Inner Chef
Outdoor Fireplace and Fire Pit
A fire feature like an outdoor fireplace or fire pit (or both!) is another top outdoor living feature that can extend your time outdoors well into the evening, and well into the fall and winter months. S'mores anyone?
RELATED READING: Outdoor Fireplace Ideas to Inspire You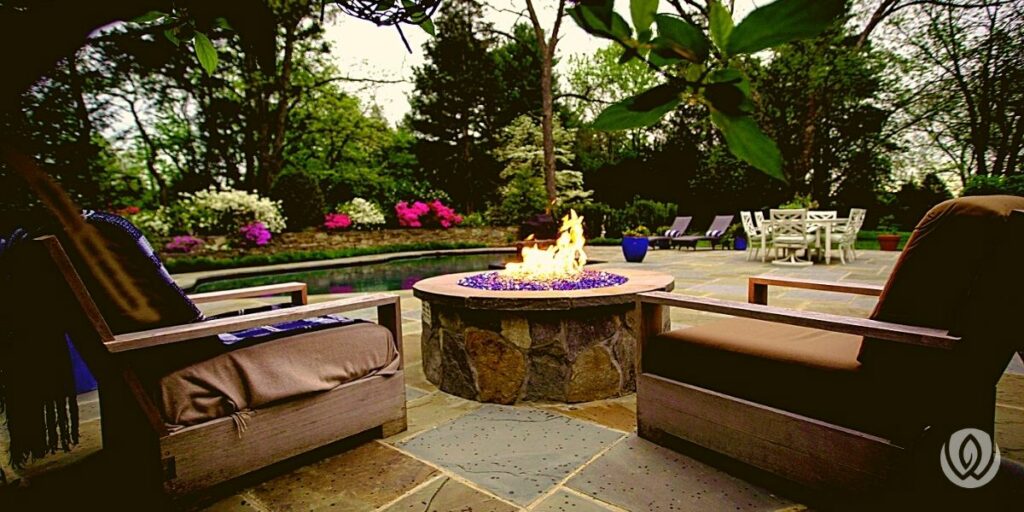 Dream It. Build It. Live It.
If you're ready to add some of these outdoor living features to your own property, we would love to meet with you so we can help you turn your dreams into reality! LiveWell Outdoors serves homeowners in the Capitol region of Maryland, as well as Washington DC, and northern Virginia.
Simply call us at 301.720.1000 or use the contact form to schedule a consultation.