You have a beautiful home. Your landscaping should enhance and complement the overall picture. But where do you start? Start right here, with our steps to achieving the custom landscaping of your dreams.
Whether you're looking for inspiration for front yard landscaping ideas, backyard landscaping ideas or pool and landscape design ideas, there are some things that custom landscaping projects have in common.
And within each of these ideas, there are limitless possibilities.
1.  Choose Manicured or Lush
Any custom landscaping project needs to have a theme. Unless you have a large estate where you have room to have several custom gardens, you will want to decide whether you want formal and manicured or lush and natural-looking. There can be a slight mix of the two styles.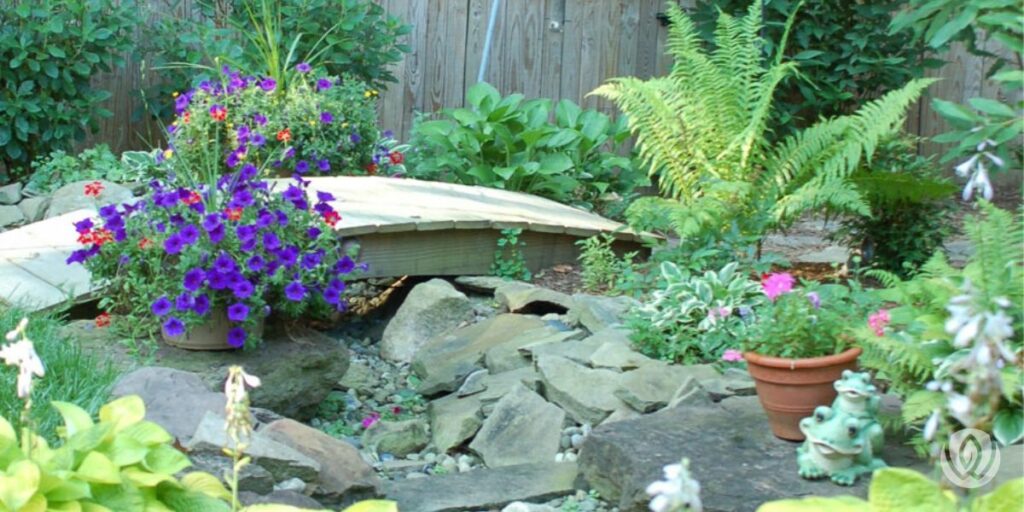 Custom landscaping is all about what you want.
2.  Hire a Landscape Designer
To get the custom landscaping of your dreams, you will likely want to hire a landscape design team. Look for local professionals who offer a personalized experience and have a history of creating distinctive designs. Check out their portfolio, and ask for references, and how their process works. Make sure the team also has hardscaping expertise to offer a seamless process for your custom landscape design installation.
3.  Create Your Custom Landscape Design
Your design team will likely have sketches and software to help create a virtual or 3D rendering that takes your custom landscaping ideas and brings them to life. This is where you will discuss hardscaping and the overall look you want to achieve.
4.  Pick the Plants
Based on your style and preferences, you will pick the plants you like, with guidance from a landscape designer. If you like the formal English garden look, that will require a certain set of plants. If you want a more natural landscape, that will require another set of plants. Try to use native plants whenever possible.
5.  Include a Water Feature
By adding a water feature, such as a pond, waterfall, or fountain, you add a distinctive focal point. A pond or waterfall gives a more natural look to your property. And a waterfall is an excellent idea for landscaping on a slope. A fountain presents a more formal look.
6.  Decide on Hardscaping Elements and Materials
No custom landscaping project is complete without beautiful and distinctive hardscaping elements. These can include driveways, pathways, retaining walls, steps, patios, pergolas, a bridge, and much more. Again, choose materials that complement your home and fit with your formal or more natural theme.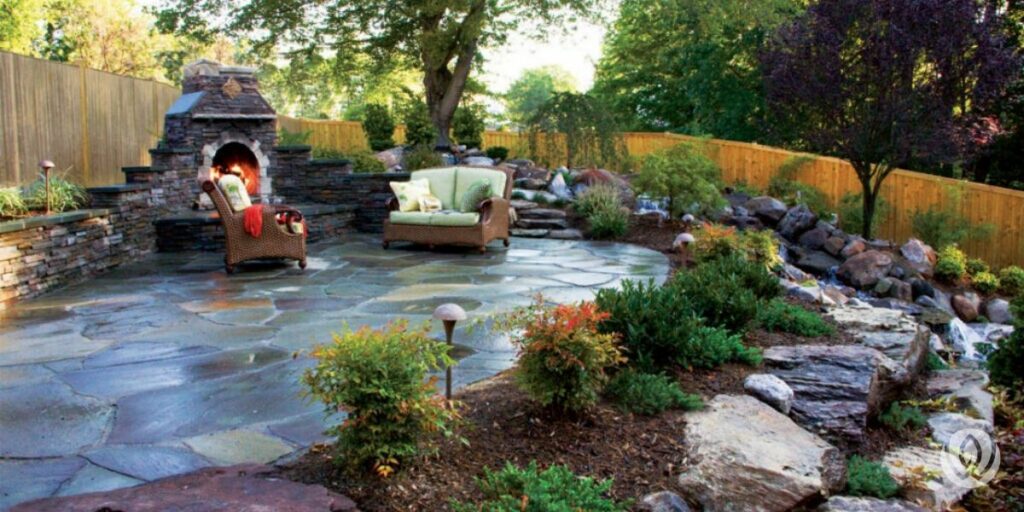 Which hardscape features do you want?
7.  Install Your Custom Landscaping
Installation of your custom landscaping may take several days to weeks, depending on the scope of your project. But trust us. The end result will be worth it.
8.  Enjoy It
Once your custom landscaping project is complete, enjoy it. You deserve it.
Dream It. Build It. Live It.
LiveWell Outdoors would be happy to consult with you on your custom landscaping project. Check out our Pinterest page for examples of some of our work. Then give us a call or use the contact form to schedule a consultation.