With Thanksgiving and Christmas just weeks away, you're thinking of family and holiday get-togethers. You probably aren't thinking about getting a new deck this winter. But did you know that if you need (or want) a new deck, winter is actually a great time for deck installation?
Okay, hear us out. Except for the coldest, snowiest portion of winter in Maryland, DC, and Northern Virginia, the colder months are actually a good time for deck installation. The ground rarely freezes 30 inches deep, which is how deep we need to dig for the footings. Building your deck during the colder months has many benefits.
Let's check them out.
Better Wood Curing
The lower humidity of the winter months is actually ideal for deck installation. Regardless of what upper deck materials you use, deck builders will use pressure-treated wood posts set in concrete for your deck footings. This is because they need to resist rotting. The footings will dry and cure more evenly in winter due to the low humidity and lack of exposure to the hot sun.
Shorter Wait Time
When the colder months hit, many outdoor living contractors have less work. That means you may be able to get your estimates earlier and get your deck installation done without waiting for the contractor to finish other projects first. And getting the necessary permits goes faster in the colder months as the permitting offices aren't as busy, either.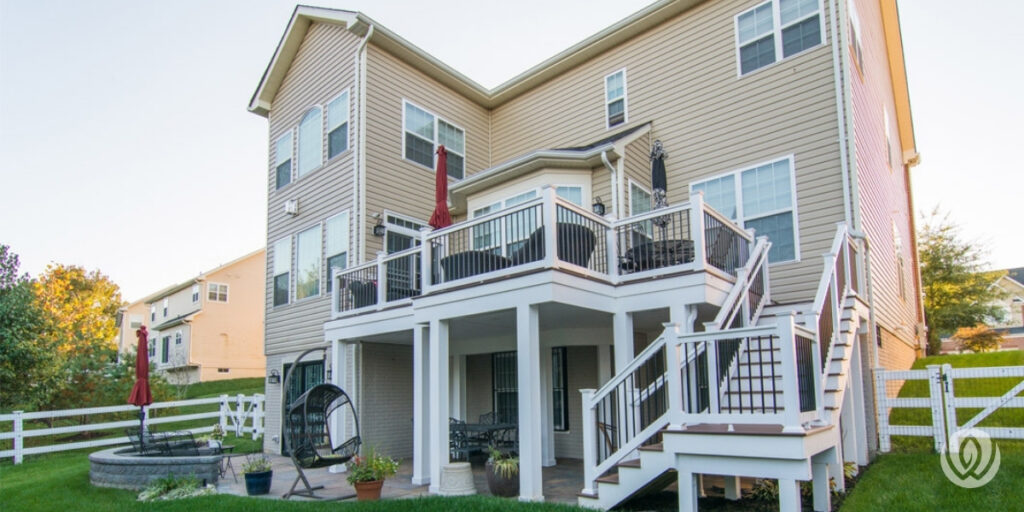 Your Deck Is Ready When Springtime Comes
By scheduling a winter deck installation, you can use your brand-new deck the second the weather warms up. This could be as early as January or February, at least for a glorious day or so. Otherwise, you may be able to celebrate March Madness on your new deck.
Winter Deck Installation Is Easier on Your Landscaping
Sometimes as early as late November, your grass, perennials, and shrubs go dormant for the winter. And if there is a hard freeze or two, your yard is more resistant to bundles of decking materials and a bunch of workers walking through your property.
RELATED READING: Building a Deck? Read This First.
Quality Deck Installation Requires Quality Materials
Our preferred suppliers for decking materials are Fiberon and Advantage Lumber. Fiberon is a leader in high-end composite decking, and Advantage Lumber carries a line of exquisite exotic wood decking including Ipe, Tigerwood, and Brazilian Teak, among others.
And while our clients aren't usually bargain hunters, did you know that by doing your deck installation in winter you can potentially save on materials? Some suppliers reduce prices at the end of the season to make way for new inventory. And let's face it. Everyone likes to think they're saving money on top-quality goods.
You might be able to upgrade the size of your deck or use nicer railings and finishing touches than you first thought.
RELATED READING: How to Choose the Best Decking Materials for Your Home
Be Prepared for Weather Delays
Just like summer thunderstorms can delay the installation of your pool or patio, extreme cold and snowstorms can delay your winter deck installation. But as soon as things dry out and warm up a bit, your deck builders can get back to work.
And if you're getting an elevated deck with a patio beneath, you can get the deck installed in the winter, and install the patio come springtime.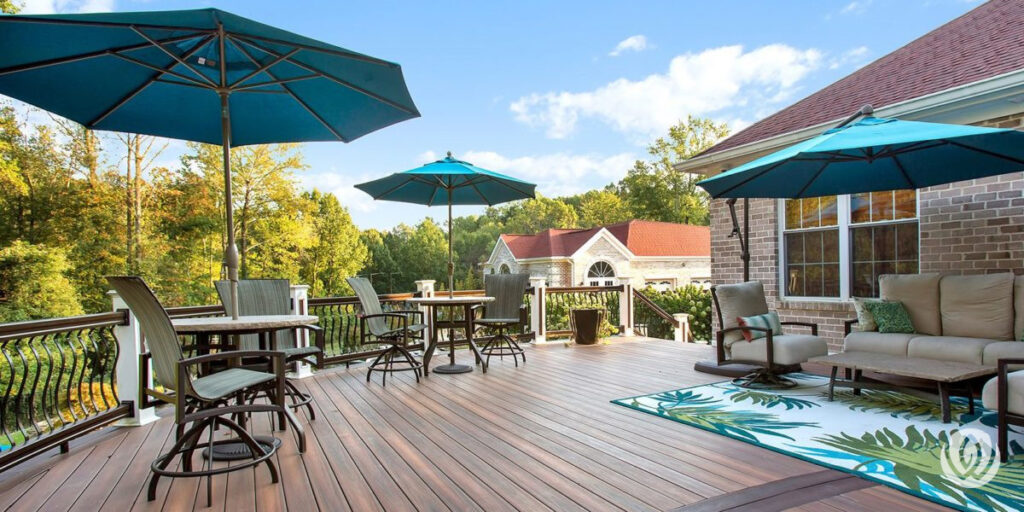 Dream It. Build It. Live It.
If you're looking for custom deck builders who share your vision, you're in the right place. At LiveWell Outdoors, we design and build high-end decks of high-quality material for our clients. We proudly serve homeowners throughout the Capital Region, including Maryland, DC, and Northern Virginia.
Fill out the contact form to schedule a consultation, or call us at 301.720.1000.