We can't all be blessed with flat yards. Whether you have a gentle slope or a steep hill on your property, erosion control and beautifying the space do not have to be mutually exclusive. Today, we will explore functional yet beautiful hardscaping solutions that can make the most of your terrain.
The features suit your property will depend on the slope's steepness and your individual tastes. Some of your options include:
Retaining Walls
You may have seen uninspired, plain, poured concrete retaining walls in some urban, hilly neighborhoods. Usually, the house is on a hill, and the retaining wall is at the edge of the sidewalk. While functional, you probably wouldn't call those retaining walls attractive.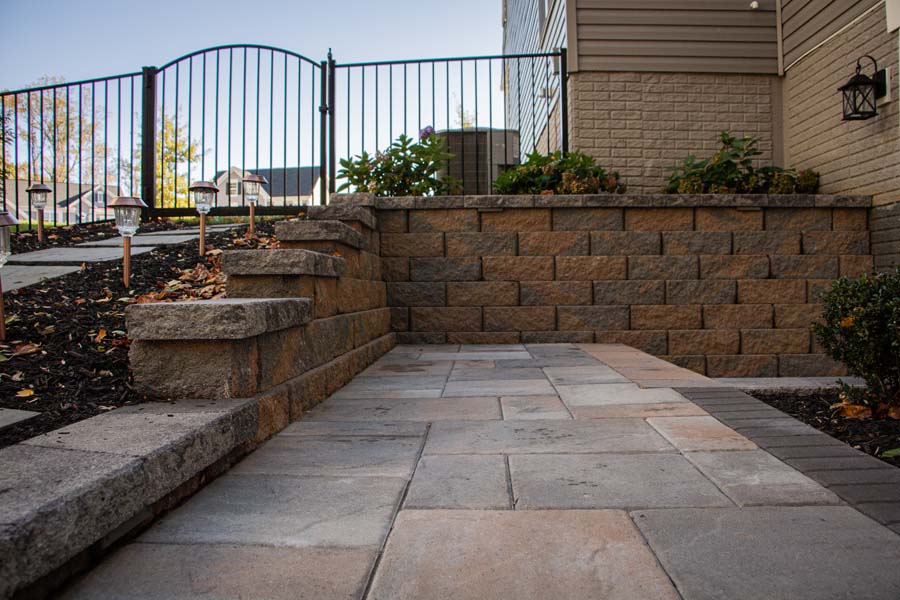 Today's backyard retaining walls are constructed with interlocking concrete blocks that are made to look like natural stone. We use retaining wall systems from Belgard and Techo-Bloc to provide erosion control around patios, pools, and other areas of your backyard. The wall height will be based on the hill or slope.
This is not a DIY job as it takes engineering skill and expertise to design and build the retaining wall so that it will last for years to come. A DIY wall can shift and crumble within a year if not installed correctly.
Related Reading: Hardscaping Terms You Need to Know
Terraced Gardens
Mowing can be hazardous if you have a large hill that takes up a portion of your property. Consider terraced gardens if you'd like to find a solution to use that space. The gardens can provide erosion control and beauty at the same time. 
For steeper slopes, you might need a series of retaining walls. Using natural stone or pavers to define the terraces might work for other slopes.
You can choose ground covers, flowers, and shrubs that will grow well in the soil or a rock garden theme. Whatever plant material you choose, make it low maintenance.
Hillside Stairs
With a series of terraced gardens or a destination at the top or bottom of the hill, you will want to make it easy to get from level to level. Build stairs into the slope or hillside using materials similar to those you used in your retaining walls.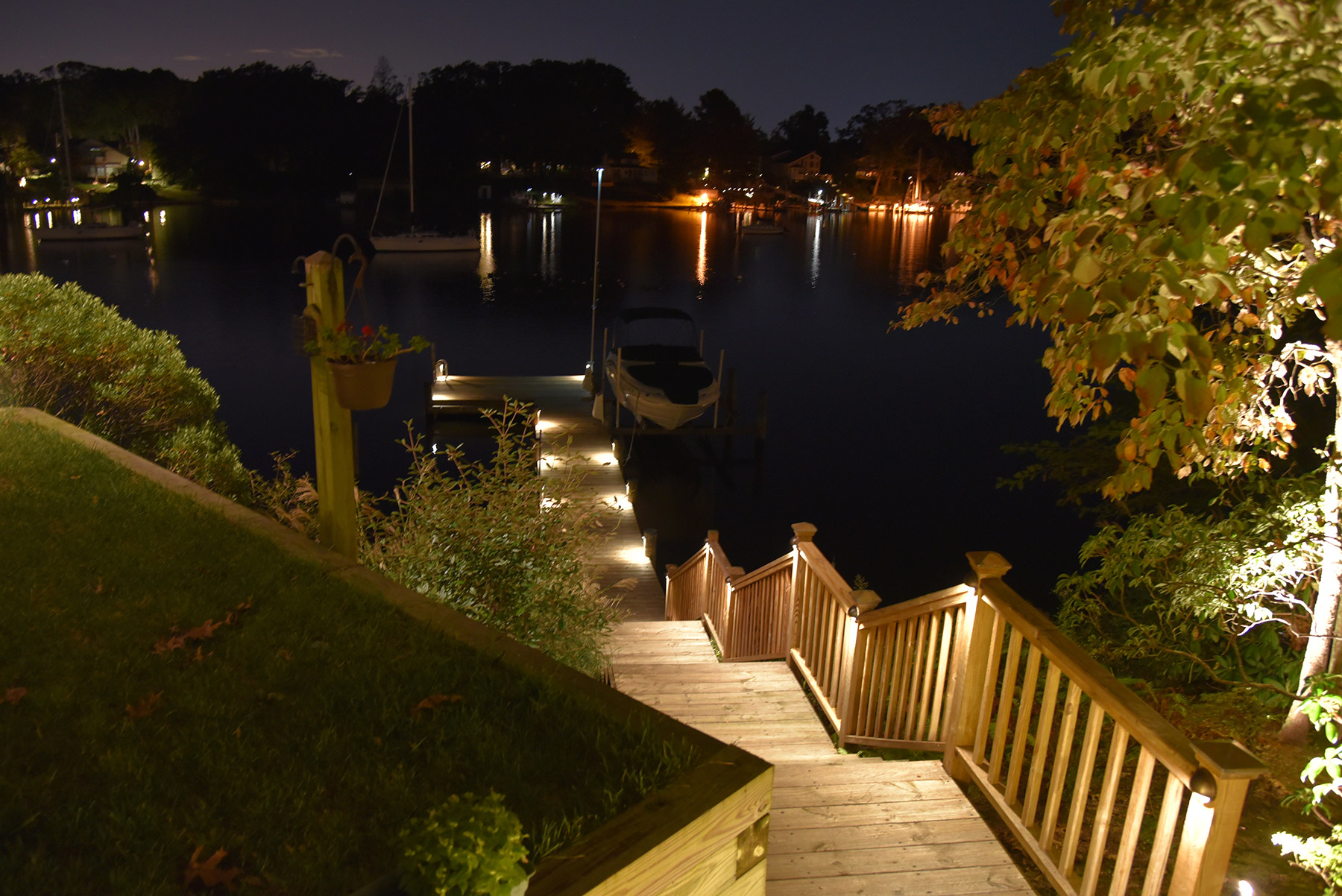 If it's a gradual slope, consider large stepping stones that help someone keep a firm footing as they move upwards. Depending on your aesthetic, these can be pavers made to look like slabs of rock, natural stone, or concrete pavers. 
Make the stairs wide enough and shallow enough so that it's easy for people of any age to navigate them safely. Wood or composite stairs with a railing would be best for steeper stairs, such as those down to a boat dock. 
Whatever you choose, you will also want to include outdoor lighting for the safety of those using the stairs at night.
Secluded Spots
Those stairs can lead to the top of a hill with a fabulous view or where you've decided to place a fire pit. Consider creating a secondary patio for a conversation area at the top of your stairs. If you have wide terraced gardens, you may also be able to place benches.
Dream It. Build It. Live It. 
Overall, if you're tired of not being able to use parts of your yard or you're worried about erosion control, we can help with functional yet beautiful hardscaping options. Simply start with a design consultation. 
Check out our Portfolio for examples of our work and to gain inspiration, and then contact us to get started on your project. We work with homeowners throughout the Capital Region, including Northern Virginia, Maryland, and Washington, D.C.