It's the dead of winter, and while the days are getting longer minute by minute, lighting up your yard at night can brighten your mood. And of course, outdoor lighting provides safety and security on your property in addition to highlighting your home and landscaping.
Winter, spring, summer, or fall – outdoor lighting will be there to light the way. Here are some top lighting ideas to get you started.
1. Make an Outdoor Lighting Design Plan
Every luxury outdoor living project starts with a great plan, and your outdoor lighting should be no different. You will need to determine where you need lighting and what sort of lighting will be best. We recommend using low-voltage LED lights for your outdoor lighting. They're available in a variety of bulb styles and will last for years to come.
You'll want to determine where lights will be placed. This can include:
Walkway lights
Step lights
Patio lights
Deck lights
Entry lights
Wall lights
Outdoor kitchen lighting
Outdoor dining lighting
Retaining wall lights
And more
Keep in mind safety and aesthetics when creating your outdoor lighting design plan.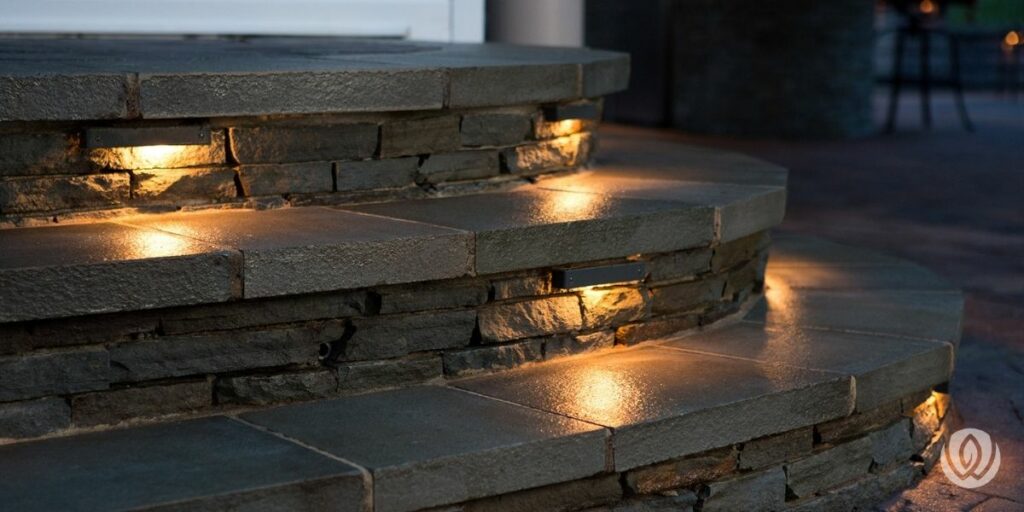 2. Choose Your Fixtures with Care
Different areas will look better with specialized outdoor lighting fixtures. You don't want the same light fixture at your front entry as you do to light your walkways. Some of your options include:
Lanterns
Sconces
Post lights
Solar stake lights
Recessed lights
Pendant lights
Outdoor chandeliers
Ceiling fan with lights
Spotlights
Motion sensor lights
For a cohesive look, we suggest getting your decorative light fixtures from the same company, while your recessed lighting for retaining walls and steps may come from another company. You can also add string lights or rope lights yourself for added lighting. Paper lanterns are also a temporary lighting option for special events.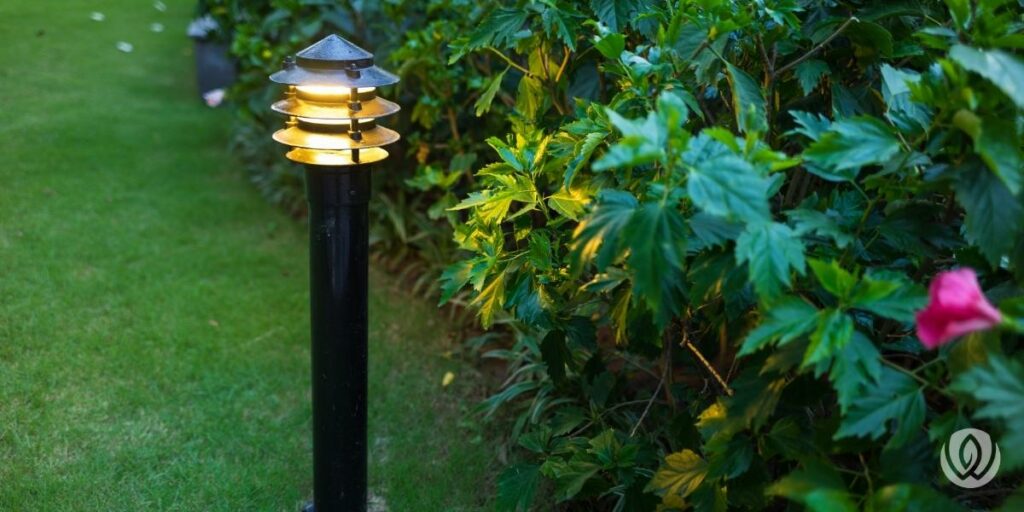 RELATED READING: Upscale Outdoor Lighting Companies to Watch
3. Include Landscape Lighting
Landscape lighting is a sub-category of outdoor lighting, but many people use the terms interchangeably. Landscape lighting commonly highlights landscape features such as trees and fountains. This is also known as up-lighting.  Lights placed in garden beds are also landscape lighting.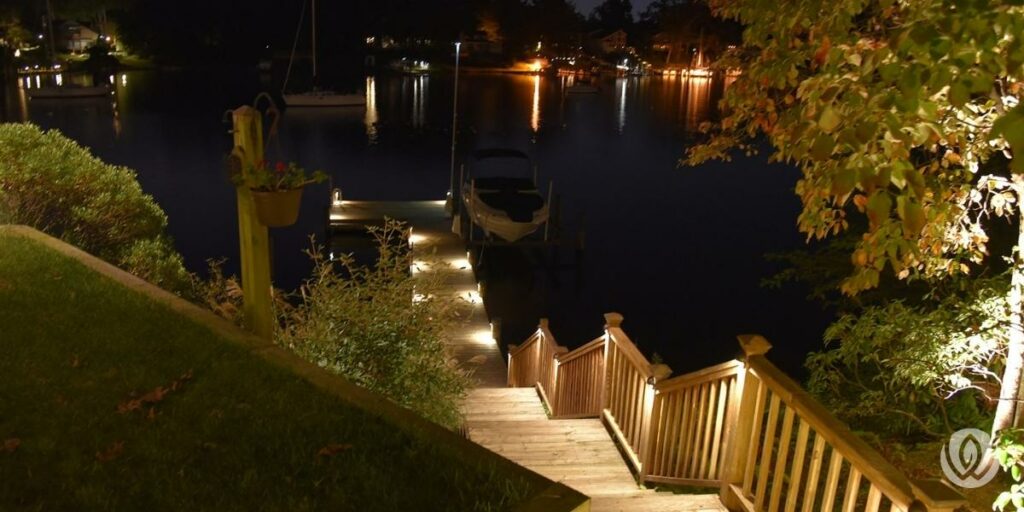 4. Don't Forget the Pool Lights
And if you have an inground pool, don't forget the pool lights. They're a great feature to help light up your outdoor living area at night. This can include recessed lighting in the pool deck (for safety), as well as color-changing lights in the pool itself. If you're planning to install an inground pool in 2022, be sure to consider adding pool lights.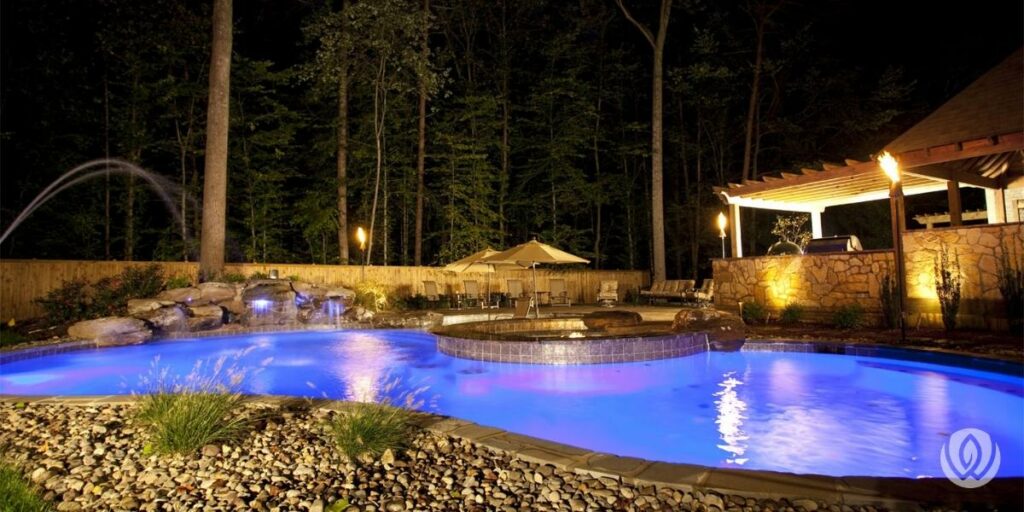 5.  Consider Professional Outdoor Lighting Installation
Unless you have existing light fixtures in every place you want them, it's a good idea to hire professionals to design and install your outdoor lighting and landscape lighting. You can hire an electrician to install fixtures, but for an overall lighting design plan, you may be better served by working with design professionals.
Dream It. Build It. Live It.
Don't let outdoor lighting be an afterthought in your outdoor oasis. Luxury outdoor living is at its best when you add beautiful light fixtures to create the perfect atmosphere while adding a level of security. Our team can take your outdoor lighting ideas and turn them into reality as part of a larger project – from landscape lighting to outdoor kitchen lighting, we do it all.
Schedule a consultation today by filling out the contact form or calling 301.720.1000.