As the vibrant colors of fall paint the world around us, it's time to echo that transformation in our outdoor spaces. With golden leaves and crisp air, fall is more than a season; it's a mood. 
And what better way to embrace this transformative time than by redesigning our backyards? In this guide, we'll look at fall yard decor and other outdoor ideas for fall that capture the essence of the season and make your backyard the ultimate autumn retreat.
Outdoor Fall Decor: Embrace the Autumn Vibe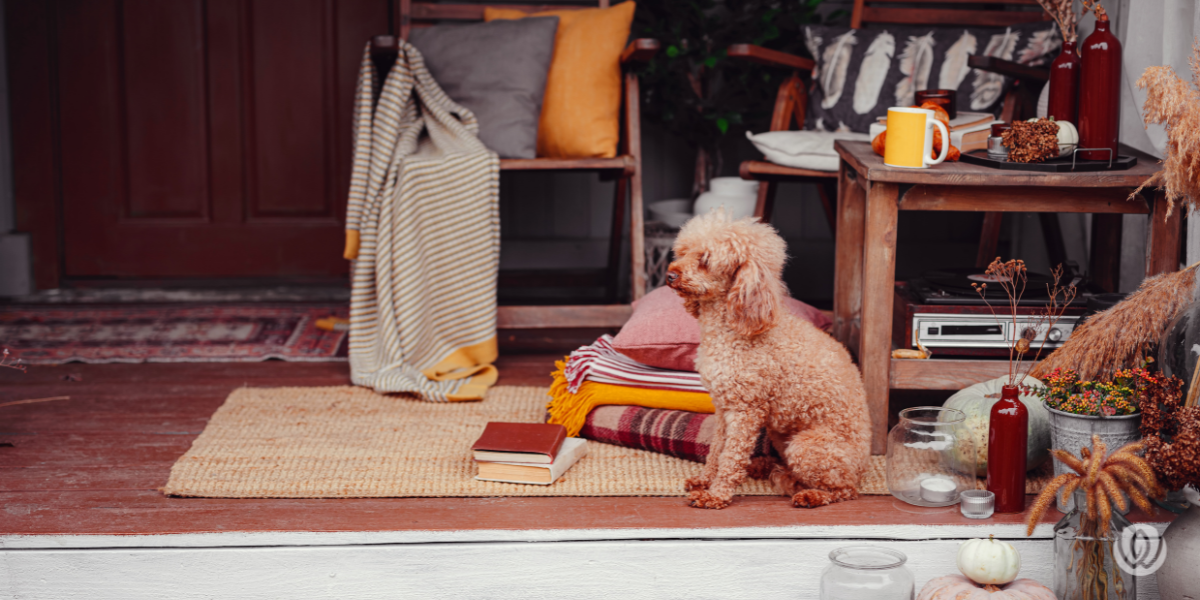 The season of autumn is a tapestry of burnt oranges, deep reds, and golden yellows. Its cool breeze carries the scent of apple pies, cinnamon, and pumpkin spice. It's more than a season; it's a warm hug as the world prepares for winter. 
As the leaves start to turn and the days grow shorter, there's no better time to infuse your outdoor space with the charm and warmth of the fall season. Here are some tips to get started:
Charming Porch Displays
Consider setting up a collection of gourds, fall flowers, and rustic lanterns at your doorstep. A well-decorated porch serves as a warm invitation to your autumnal haven.
Whether it's hay bales adorned with fall decorations outside or rustic wooden crates stacked with vibrant pumpkins and gourds, your porch can embody fall. Add some lanterns or fairy lights to bring a gentle glow during those earlier sunsets.
Festive Wreaths
Hang a homemade or store-bought wreath filled with autumn leaves, pinecones, and berries on your door. If you go the homemade route, incorporate elements like dried corn, twigs, and brightly colored leaves into your wreath. 
Hanging it on your front door instantly boosts your outdoor fall decor, and it's a welcoming sign of the season for anyone who visits your home.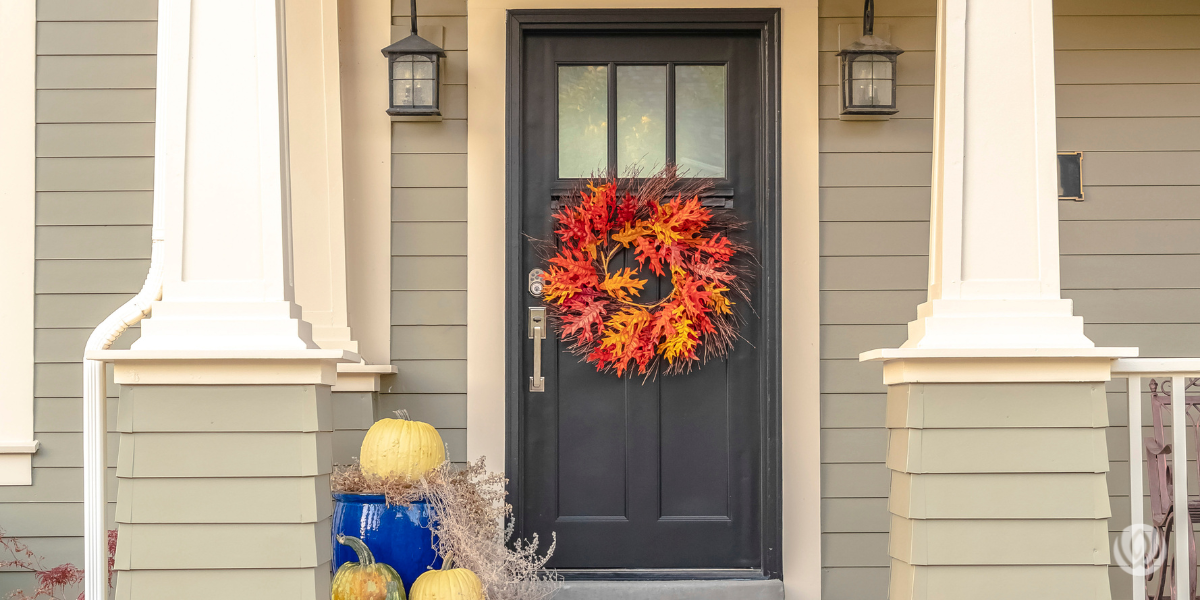 For more additional inspiration, don't hesitate to explore our fall yard decor ideas to welcome Autumn.
Simple Fall Decorations Outside that Make Every Corner Count
As fall colors take over the landscape, our outdoor spaces beckon for a touch of seasonal magic. Whether you have a sprawling garden, a modest backyard, or a cozy patio, there are countless ways to infuse the essence of fall into every nook and cranny. 
With just a few thoughtful fall yard decor touches, you can evoke the warmth and charm of this beloved season, making every corner of your outdoor space a celebration of autumn's beauty. Let's explore some ideas that can help you achieve this transformation effortlessly:
Creative Pumpkin Arrangements
Pumpkins are the stars of fall yard decor. Think beyond the traditional jack-o-lantern. Use them in clusters at your doorway, as centerpieces, or even as planters for chrysanthemums or other autumn blooms.
Cozy Seating Areas
Fall is the perfect season for snuggling. Create cozy nooks in your garden or patio with soft blankets and outdoor cushions in autumnal colors. 
Consider setting up a snug firepit area, scatter some comfy cushions and blankets in autumn hues, and have the perfect spot for those chilly evenings sharing stories or sipping on hot cocoa.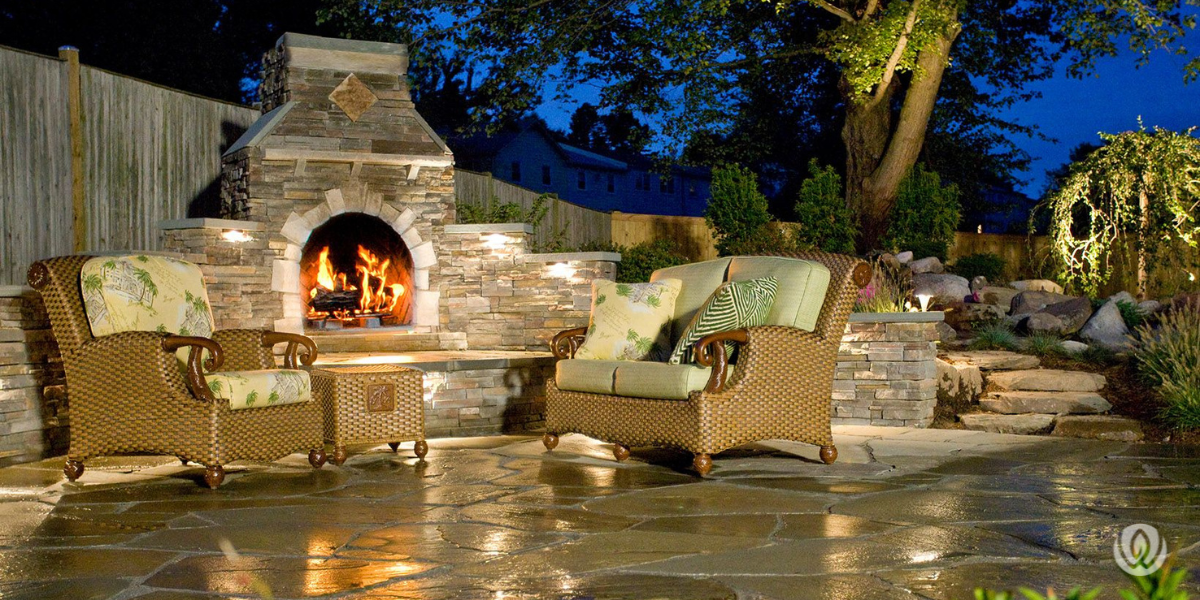 For more unique and cozy additions to your patio, check out our fall patio decor ideas you'll love.
Outdoor Autumn Decor: Infuse the Season's Spirit in the Details
This season is all about celebrating transitions, and with it comes the opportunity to reflect its rich tapestry in our outdoor spaces. The nuances of outdoor autumn decor are what makes it so captivating. It's not just about grand gestures but the subtle touches, the intricate details, and the tender moments that encapsulate the essence of fall.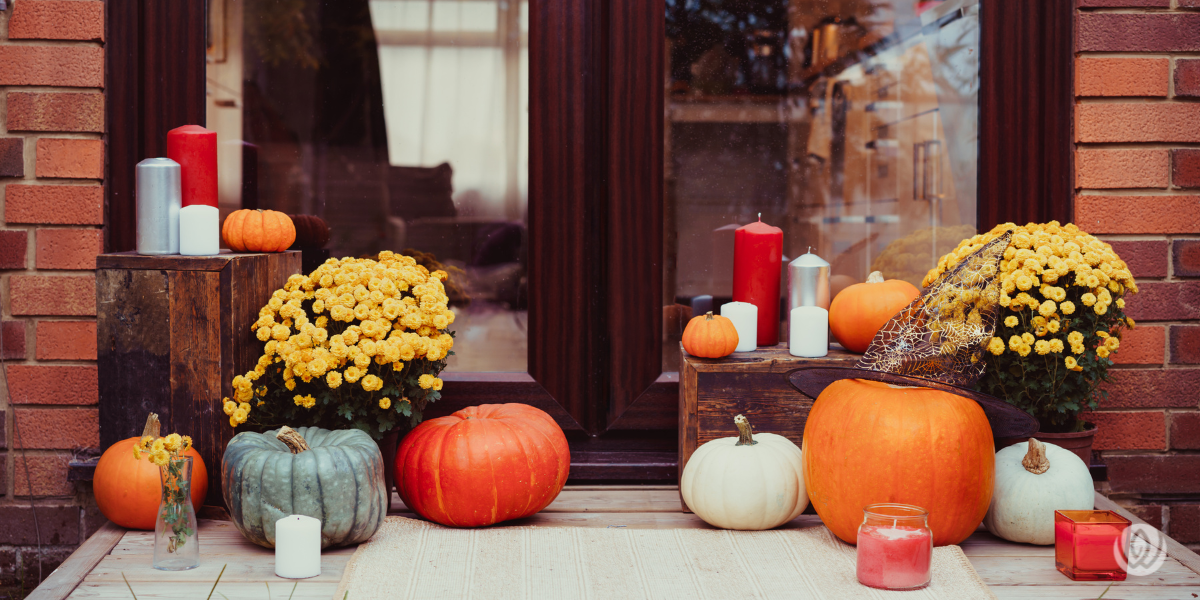 Every delicate addition, from a perfectly placed pumpkin to a rustic lantern, tells a story of the season. Here are more ways to weave autumn's intricate details into every facet of your outdoor decor:
Warm and Earthy Tones
Fall brings a rich palette of warm colors that evoke coziness and nostalgia. You create a harmonious blend between your living space and the natural world by mirroring these shades in your outdoor decor.
Opt for cushions, rugs, and decor items in burnt orange, deep red, and golden yellow hues.
Artful Lighting
As the nights draw in, lighting becomes ever more critical. Consider stringing warm-toned fairy lights around trees, using lanterns with candles, or even incorporating a few strategically placed torches to highlight the autumn colors in your yard.
Natural Elements
From corn stalks to dried flower arrangements, nature provides a plethora of outdoor autumn decor. Collect fallen branches and leaves to make decorative displays or table runners.
Incorporate wooden furniture, stone pathways, and rustic metal accents to add a touch of nature and authenticity to your decor.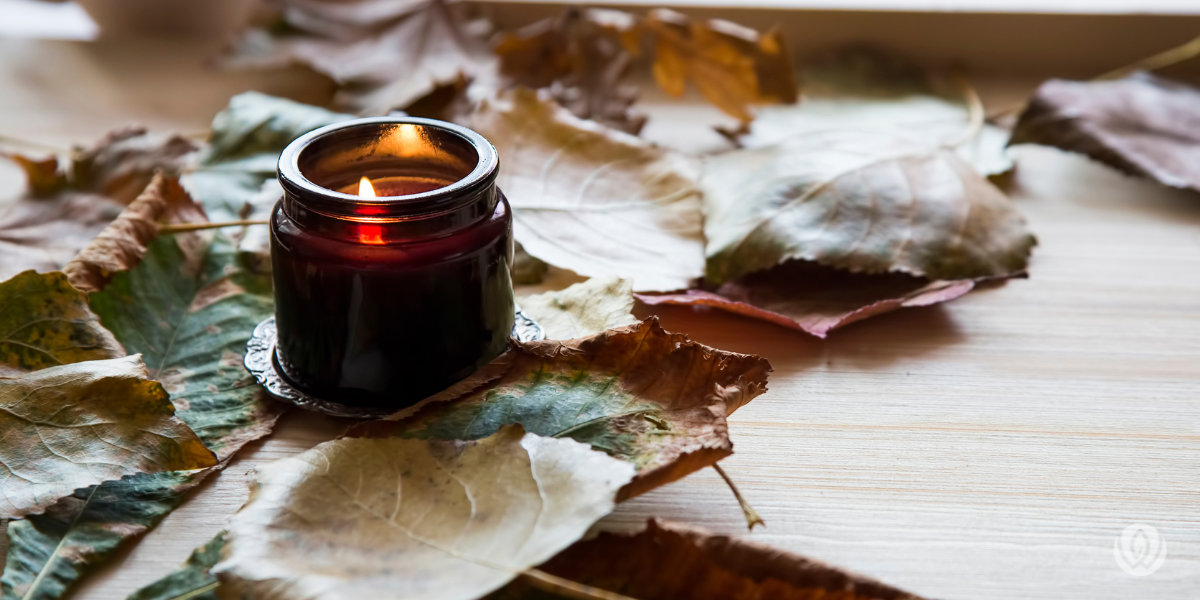 Planning a bigger outdoor project? Fall might just be the perfect time. Discover why fall is a great time to plan a backyard makeover.
Preparing Your Yard Beyond Decor
While decorating works wonders, ensuring your yard is ready for the season is equally vital. From planting trees to setting up your landscape, there's a lot to consider.
Luckily, we have a comprehensive fall landscaping checklist to help prepare your property for the season. If you want to take your landscaping a step further, fall is a great time to plant a tree.
Dream It. Build It. Live It.
As the seasons change, so can your backyard. With patio fall decorating ideas and the proper outdoor fall decor, you can create a space that resonates with the charm and warmth of Autumn. At LiveWell Outdoors, we believe every season is an opportunity. 
Check out our portfolio if you want some inspiration for your backyard makeover. Ready to elevate your backyard game? Schedule a consultation with us, and let's breathe life into your outdoor aspirations.